Conference: Faithful Innovation
August 12, 2020
@
11:00 am
–
4:30 pm
EDT
Beginning a Conversation for a Post-Covid Church
Virtually every church around the world has been impacted by COVID-19. Church leaders are having to make countless difficult decisions as their paradigms and priorities are rapidly changing. On August 12, Cyclical is gathering a group of ecclesial innovators from across their international network to help church leaders discern God's activity and reimagine their role in the midst of this pandemic at a conference called Faithful Innovation: Beginning a Conversation for a Post-Covid Church. When you register, you'll get the accompanying book as well. Register today with the link below.
PRESENTERS
REV. DR. BETHANY MCKINNEY FOX
Rev. Dr. Bethany McKinney Fox is the Director of Spiritual Formation for Cyclical LA. She is the organizing pastor of Beloved Everybody Church in Los Angeles, an ability-inclusive community where people with and without intellectual and other disabilities lead and participate together. Her recent book Disability and the Way of Jesus (2019, IVP Academic) explores how to follow the healing way of Jesus to create communities of mutual thriving.
TERRELL MCTYER
Pastor Terrell L. McTyer serves as the Minister of New Church Strategies for the Christian Church (Disciples of Christ) in the United States and Canada. He is the founding pastor of Manifestation Christian Center (Kansas City, MO) which was an innovative, cause-driven gathering of young people steeped in unique tactics for discipleship, social enterprise and leadership development. Today, Terrell works to teach, equip, assist and multiply leaders through New Church Ministry with an aim to increase missional efficacy and efficiency towards starting sustainable, world-changing churches.
DANIEL SO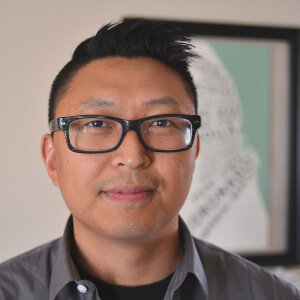 Daniel So is a co-founding pastor of Anchor City Church in San Diego, where is also Director of Cyclical San Diego, a network of people helping support and encourage new churches in San Diego County. Daniel also is a Cohort Director of Cyclical PCC, through which he gathers and trains church starters in Canada. Daniel serves on the Advisory Board of Justice Ventures International, a non-profit organization fighting human trafficking and modern-day slavery.
CONFERENCE SCHEDULE
8AM PST WELCOME AND INTRODUCTION
8:20 AM BETHANY MCKINNEY FOX (HEALING AND HOPE)
9:10 AM CONTEMPLATIVE YOGA AND BREATHING
10 AM DANIEL SO (SHREWDNESS)
11 AM EXPRESSIVE ART & LUNCH
12 PM TERRELL MCTYER (INCLUSION)
12:40 PM PANEL FOR Q&A
1:30 PM CLOSING PRAYER